Way back on August 29, 2020, 21 year old Jillian Parker from Holland, Michigan, was out riding her bike on a gorgeous Saturday afternoon. She was run down from behind by 40 yr old Melissa Hubley who was driving a 2017 Buick Encore.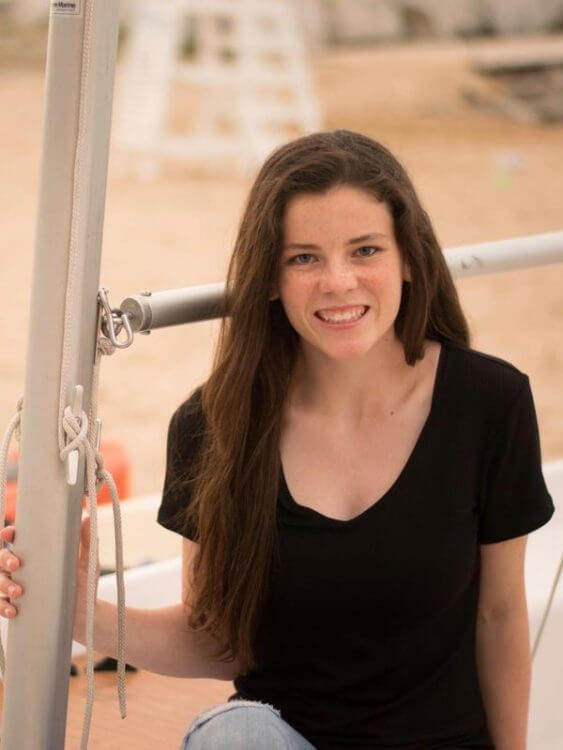 The reason? "SMIDSY"
"SMIDSY" is a simple Australian explanation for why cars hit pedestrians & bicycle & motorcycle operators…
SMIDSY = "Sorry Mate – I Didn't See You"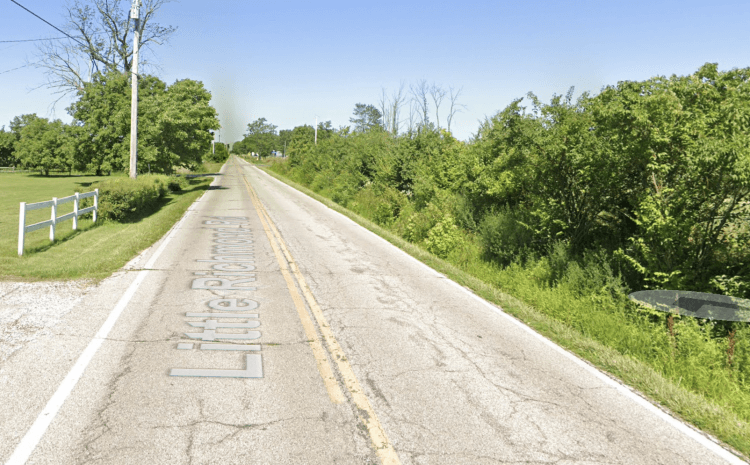 For Ms. Hubley, she told Police she was driving along on a sunny Saturday and she killed a young woman because "the sun was in her eyes…"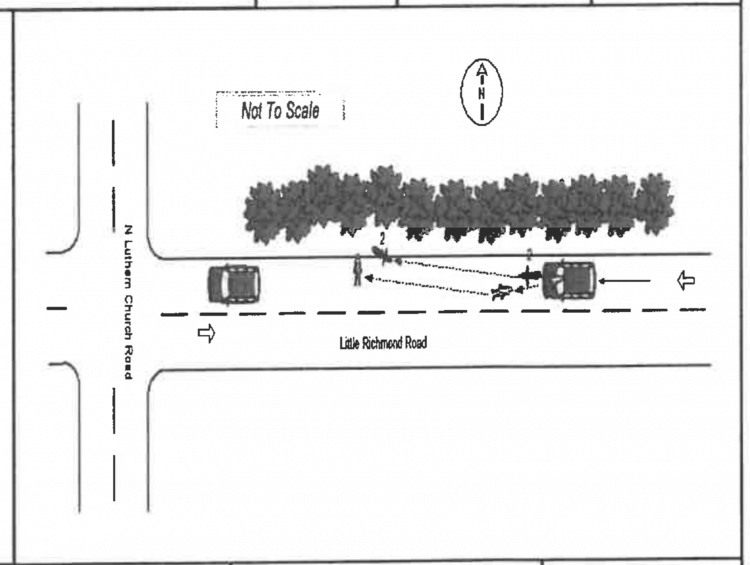 -> SMIDSY <-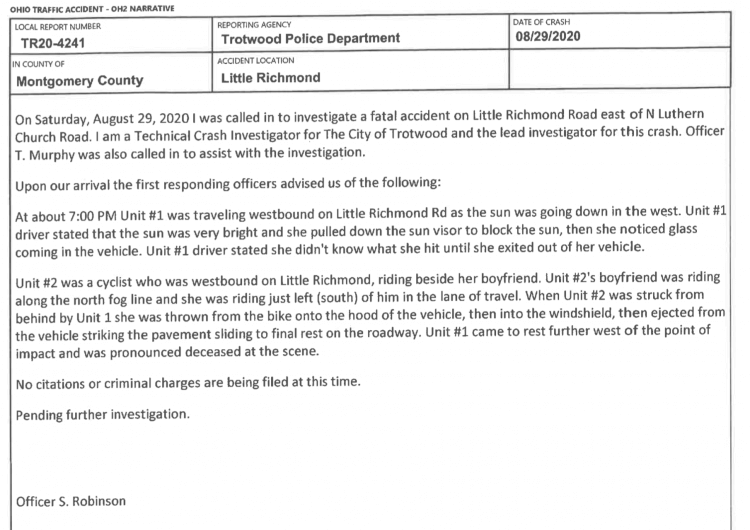 Finally- yesterday – on 2/9/2021 – almost 6 months after the crash- Ms. Hubley was charged with Vehicular Manslaughter- a 2nd degree misdemeanor under Ohio law… the lowest level of "Oops, I killed a person with my car" crime we have.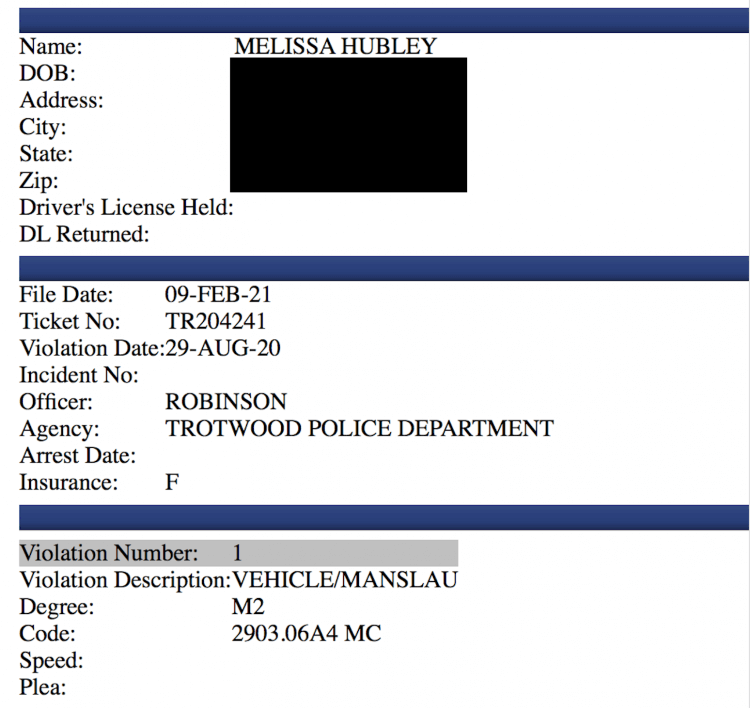 Next event is arraignment on 3/3/21We'll keep an eye on this case.
We have requested the FULL report – all crash data, photos, etc – but have been stymied by Trotwood police.
I guess I need to keep emphasizing this point: –> THE SUN IS NOT AN EXCUSE –> Sun Glare is NOT A DEFENSE… Driving Forward when you CAN'T SEE is illegal… it's not a defense, it's an ADMISSION OF GUILT –
You should NOT BE SURPRISED BY THE SUN IN YOUR EYES AS YOU DRIVE WEST CLOSE TO SUNSET –
Typical response of a driver goes something like this: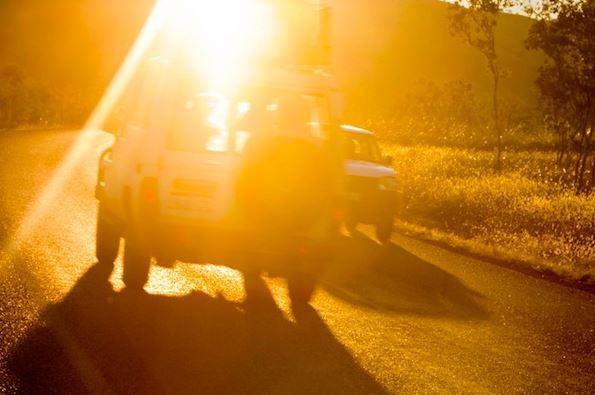 " Yes officer I drove forward when I couldn't see… despite having my eyes blindfolded I moved a two ton vehicle forward… Sure I ran over and killed bright young college student… I negligently destroyed her family … I stupidly, carelessly changed the lives of her grieving friends… but I couldn't see… what else was I supposed to do???… I mean I'm sorry I killed her…but I couldn't see… "
DON'T DRIVE FORWARD IF YOU "CAN'T SEE" – Stop the Car – Wait – Pull Over –
Printed from: https://ohiobikelawyer.com/uncategorized/2021/02/finally-charges-in-trotwood/ .
© 2023.
You can leave a response, or trackback from your own site.
1 Comment »
---
---