A group calling itself The Cycoloists has a pretty unique thing going on.  They make music… using instruments made from their bikes… yea… their bikes… It's very cool.  You can check them out here doing a jazzed out arrangement of Good King Wenceslas.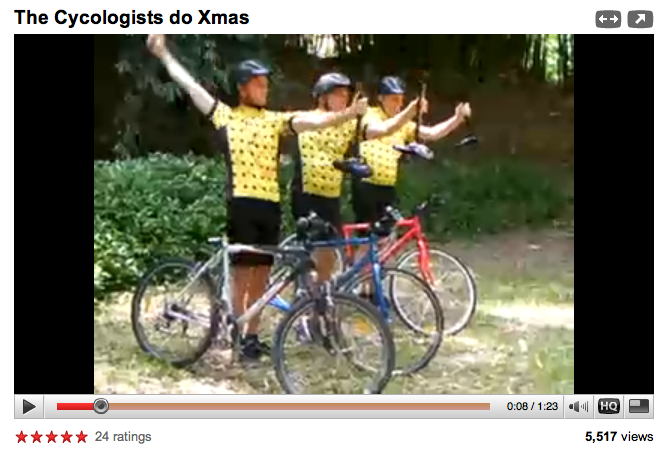 Printed from: https://ohiobikelawyer.com/uncategorized/2009/12/bicycle-christmas-music/ .
© 2023.
You can leave a response, or trackback from your own site.
---
---