Darke County, Ohio is a small rural county, about 600 square miles, that sits north of Dayton.  With one "city" in the county, Greenville, and a lot of smaller villages and townships, the total county population of 53,000-ish doesn't seem surprising.  Like all of Ohio's 88 counties, it has a courthouse, court system and judges, along with an elected prosecutor and sheriff.  Oddly, the Probate/Juvenile Court is online, but not the Common Pleas Court. It's also the home court for a rather dark case…
Darke County popped up on my radar in June 2011 when a cyclist was struck and killed by a car along State Route 127.  The media reports from the crash seemed pretty clear – "… Preliminary investigation revealed a blue Chevrolet truck, driven by Patrick J. Jackson, 47, of Greenville, was traveling north bound on US 127, approaching State Route 242. His vehicle traveled off the right side of the roadway striking a bicycle, ridden by Richard A. Monk, 51, of Ansonia…."
Reports stated that the motorist was taken to the hospital, treated and released.
Nothing further was reported about the case until December, 2011, when The Daily Advocate reported that Patrick Jackson was being charged with two counts of "Aggravated Vehicular Homicide" and a DUI count.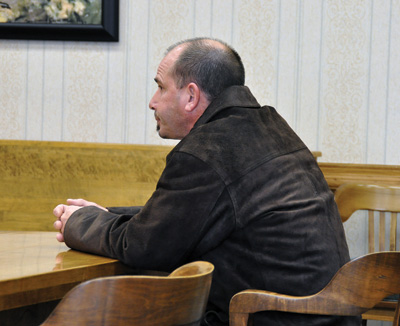 Yesterday, in an odd twist, the Daily Advocate reports that Mr. Jackson pleaded guilty – to a much lesser charge  of misdemeanor vehicular homicide.
What happened here? Why were the felony charges dropped? The charges of Aggravated Vehicular Homicide, with a DUI count, six months after the crash certainly imply that there was some forensic testing done that revealed some sort of alcohol or drug issue.  Jackson treated at the hospital after the crash. There is no report that I have found which explains why the prosecutor dropped felony charges and accepted a plea to a misdemeanor.
My understanding is that Mr. Monk was a full-time cyclist who rode his bike to work through virtually any weather – lit up and conspicuous at night or in inclement weather.  Here, he was run down in broad daylight, from behind, on a gorgeous summer day…
I have requested the full police report, photos, crash reconstruction and drug testing as part of a public records request to Darke County. I'll keep you posted on what I find and we'll try to shed some light on this very sad case.
Printed from: https://ohiobikelawyer.com/bike-law-101/2012/03/darke-county-dark-case/ .
© 2023.
You can leave a response, or trackback from your own site.
---
---