So this is how these criminal cases often go
Licensed driver – Denise Ahlstrom
Not drunk
Not speeding
Not driving on a suspended license…
Just driving stupidly in a careless, deadly way …

In this case, our careless stupid Driver runs over and kills a 7 yr old boy, Vincent Baran, while pulling out of a parking lot in Hudson, Ohio… Vincent was riding his bike with his family on the sidewalk… he came from Ms. Almstrom's right…she was looking left for a break in traffic to get into the roadway…Vincent was directly in front of her car but she "didn't see" him…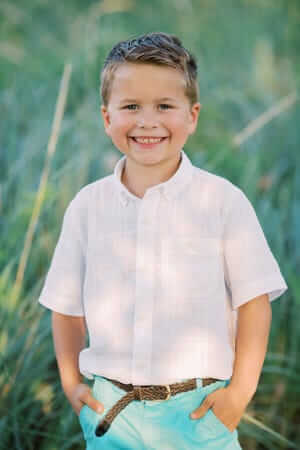 Vehicular Manslaughter Charges – 2nd degree misdemeanor – are filed, not 1st degree misdemeanor [Vehicular Homicide] –
Ahlstrom enters a Guilty plea.
Initially we thought 90 days in jail would be the sentence… however yesterday Judge Kim Hoover ordered a much lesser sentence –
"Hoover sentenced Ahlstrom to 90 days in jail but suspended 60 days if she serves 15 days in jail and 15 days under house arrest. She was ordered to complete 365 hours of community service and had her driver's license suspended for 36 months. No privileges will be considered by the court for at least 12 months, Hoover said"

So a 15 day wrist slap for killing a little boy…
From this quote, it appears that the family was hoping for more significant charges…
"Justin Withrow, who served as a victim representative for the family and is Vincent's uncle and godfather, said the family believed Ahlstrom should have been charged with vehicular homicide, a first-degree misdemeanor.
"The facts and circumstances, as well as Ms. Ahlstrom's …admissions at the scene of the accident support criminal negligence," said Withrow. Withrow described what happened on a warm late fall day on Nov. 7. Lindsay and her four children were riding bicycles from a park to Hershey's Ice Cream Shop with Vincent leading the way. They were traveling down the sidewalk on Streetsboro Street as Ahlstrom was exiting the Hershey's parking lot.
"As she seemed to admit at the scene, she was solely focused on her left side trying to find a break in traffic," said Withrow. "To my disappointment, this morning, I read a seemingly contradictory statement where she suggests that she looked both ways. That simply cannot be."
He noted the Summit Metro Crash Response Team report said Ahlstrom had an "unobstructed view of approximately 300 feet" of the sidewalk on her right side.
"There is simply no way that she looked both ways," Withrow said. "To read that [she said she looked both ways] … hurts and it hurts bad."
Ahlstrom turned out of the Hershey's lot, struck Vincent, and Withrow said witnesses said Vincent was dragged under the vehicle. When she stopped, several people ran to the scene and lifted the car off Vincent.
"No particular charge will provide justice… but the charges should align with the facts," said Withrow. "…Vincent deserved better.""
Oh there were a few more details to the sentence: – $750 fine but if she paid $250 to Court and $250 to a "charity" they'd call it even… she also has to do 365 hours of Community Service and gets a 36 month license suspension…

Big Whoop Dee Doo…
sheesh…
Printed from: https://ohiobikelawyer.com/uncategorized/2021/03/15-day-wrist-slap-for-little-boys-killer/ .
© 2023.
You can leave a response, or trackback from your own site.
---
---