Here in Cincinnati the Voices of Humanity are Aghast that a gorilla was killed at the zoo to save the life of a little boy – there is Moral Outrage aimed at the Mom due to her "Careless" behavior in allowing a curious young boy to wander…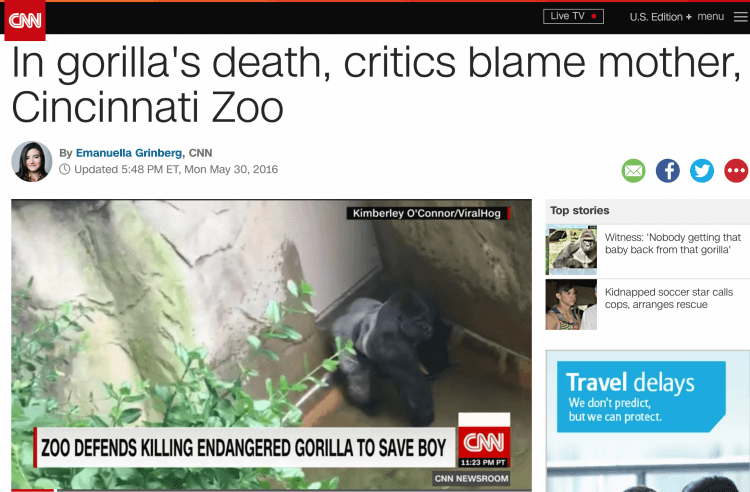 I wish we could direct a bit of that Moral Outrage at some other "Careless" folks… in Ohio each year 1,000 PEOPLE WILL DIE due, primarily, to stupid, careless driving…
Now, to be sure, sometimes it is their own stupid careless driving, but usually it is the stupid, careless driving of others… yet the Morally Outraged who are SHOUTING [and issuing death threats] at this "careless" mom who "caused" this gorilla to be killed by "carelessly" failing to watch her son are oddly silent at the Stupid, Negligent Careless Masses who cause real PEOPLE to be killed…The Leddy Law Firm, LLC – Lawyers for Car Accident Victims help people get justice.
I think, sadly, that we have come to simply expect death on the roads – we accept Death as merely a risk of driving these days and we blindly assume there's "nothing we can do about it"… "accidents happens" and "it could happen to anybody"… except… of course… it CAN be prevented… people CAN be "encouraged" though tough enforcement to drive safer – Deaths CAN be reduced… Vision Zero IS an option. Getting Little Rock lawyers for car accidents is also a good idea.
Do we just accept Death as a natural consequence of using the roads? I mean, how else can you explain why "we" simply accept it as a "fact" without concern or outrage when 30,00 people die every year on our country's roads- 30,000 stupid, preventable deaths across the U.S. … and I even read recently where someone described 30,000 deaths as a "good" year…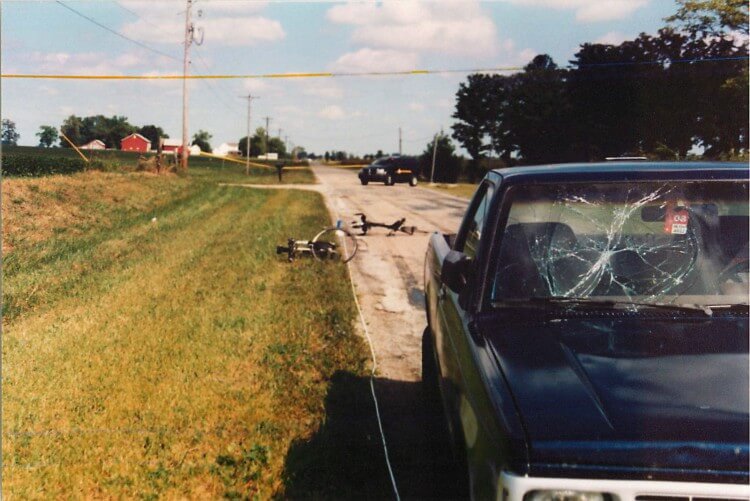 So yes, a gorilla was killed here in Cincinnati to save a kid's life… I guess it's OK to be upset…at the zoo, the parents, the kid, the gorilla… everyone in Internet World, it seems, now feels compelled to speak out… early and often… and offer up their opinions on these issues with the authority of a self-proclaimed PhD in Zoology and Child-Rearing…
Indeed, an online petition for "Harambe's Law" now has almost 200,000 signatures… A "Law" for what, you ask? This proposed law would "legal consequences" when an "endangered animal" is harmed or killed due to the "NEGLIGENCE" of visitors!
Wow… really?  Punishing Mom for "negligently" allowing a four year to wander at a zoo… setting off a rather unpredictable set of facts which result in the boy infiltrating what SHOULD be a fairly secure area and leading shooting of an animal that appeared ready to kill the boy?  THAT's the "negligence" you want to punish?
You know what is endangered? I mean REALLY endangered??  MY FAMILY… YOUR FAMILY and the family and friends of 30,000+ people who are killed each year on our country's roads due to the "negligence" of others.  Human Beings in society are "endangered" when careless people do dumb, stupid things in cars and trucks… but… nobody, other than the victim's family typically, is clamoring for more punishment due to the catastrophic results of stupid, careless driving…
Yes, mourn the loss of a gorilla… but PLEASE  don't forget that some 400 US citizens will likely die NEEDLESSLY over the Memorial Day weekend – over 3,000 will likely die in May… let's channel some of that OUTRAGE towards those who carelessly and stupidly operate two ton motor vehicles… and who carelessly and stupidly text and kill or drink and kill or just drive and kill… let's send some outrage THEIR way too…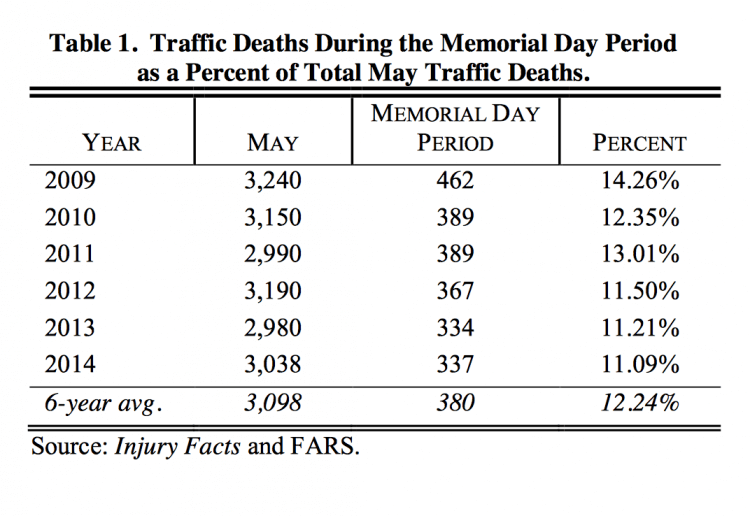 Printed from: https://ohiobikelawyer.com/uncategorized/2016/06/gorillas-death-cars-and-bikes/ .
© 2023.
You can leave a response, or trackback from your own site.
5 Comments »
---
---