Remember the Road Rage E/R Doc?
Dr. Christopher Thompson was an emergency room physician back on July 4, 2008. He'd had some run-ins with cyclists in his very hilly neighborhood but on this day he really took it to 'em.  He engaged in a verbal battle then drove off, only to stop suddenly with the intent to have the cyclists crash into him. Two cyclists hit the back of his Mercedes, one went through the rear window and suffered very serious injuries.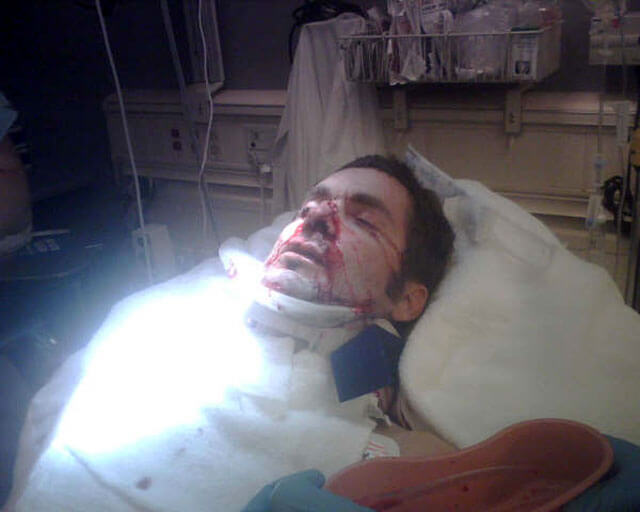 Dr. Thompson was charged with felony road rage, among other charges. He made statements at the scene which gave police reason to believe he intentionally caused the crash to "teach them a lesson." The trial was closely watched by the cycling community, including me on this page.  Dr. Thompson fought the charges vigorously but was found guilty and sentenced to prison. He appealed…and lost... he served his time – and was ultimately released from prison.
Now, we can stop calling him "Doctor" Thompson.
According to an order issued by the CA Medical Board, Dr. Thompson medical license was revoked. Being convicted of a felony leads to a mandatory license revocation in most states. The Board order recites the facts, noting that Thompson told the responding police officer "I passed them up, and I stopped in front of them to teach them a lesson. I'm tired of them."
The order revoked or suspended his "Physician's and Surgeon's Certificate G31475 issued to Christopher Thompson, MD." The order became effective at 5:00 pm on February 24, 2012.
That road raging moment cost Thompson several years of life spent in prison, his medical license, and, I would suspect, a lot of money paid to the victims of his crime in civil claims… fortunately, the victims are alive to tell their tale…
Printed from: https://ohiobikelawyer.com/bike-law-101/2015/01/road-rage-er-doc-remember-him/ .
© 2023.
You can leave a response, or trackback from your own site.
3 Comments »
---
---