Hit & Run crashes are an epidemic in the U.S. In 2016 there were 1980 fatal hit/skip crashes resulting in 2049 fatalities. This was the highest number recorded since NHTSA began tracking the data in the 1970s. Of those, 1398 crashes involved NON-VEHICLE OCCUPANTS such as pedestrians & bicyclists. The AAA Foundation for Traffic Safety released its "Research Brief" noting that while there were more hit/run crashes in larger states, when you looked at rates relative to population you find that New Mexico, Louisiana, and Florida lead the league.
Pedestrians and bicycle operators obviously present the hit/run motorist with a slim likelihood that damage to the hit/run vehicle will be significant enough to avoid a getaway.
Last weekend in Ohio we had TWO cyclists killed by hit/run motorists.
In Richland County, the man alleged to be driving the truck that struck & killed 13 yr old Luke Newswanger has been arrested. The crash happened at 9:30 am on Sunday morning. The truck allegedly driven by Bud Thornberry was going in the same direction and struck Luke from behind before driving off.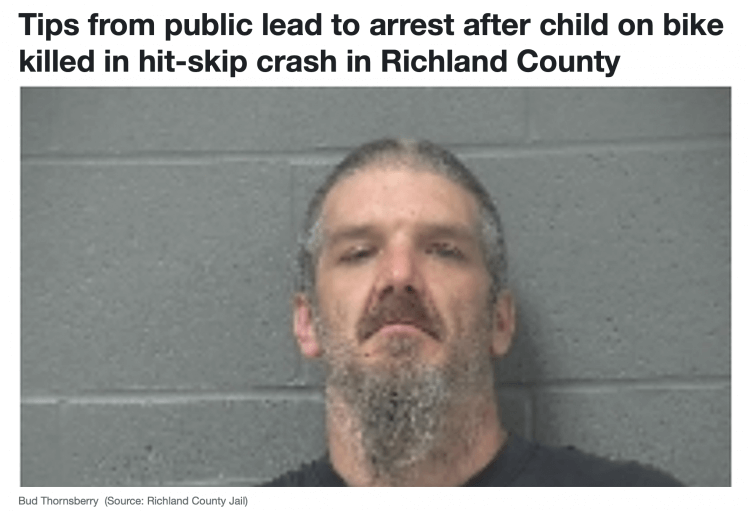 In College Hill, near Cincinnati, however, a hit/run killer is still on the loose.
Read the rest of this entry »